Nutritional Counseling in York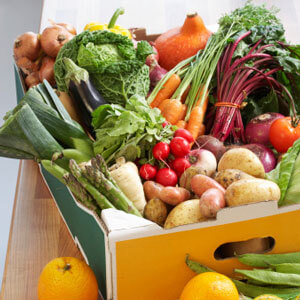 Are you ready to feel your best but aren't quite sure where to start?
At Carey Chiropractic, our team is skilled in helping patients better understand how proper nutrition can help them achieve their wellness goals for life. Dr. Carey has years of experience helping patients heal better naturally through chiropractic care, and often recommends they also experience nutritional counselling to take their health to the next level.
Over Fed, Under-nourished
Dr. Carey believes that most people in today's world are "over fed but under-nourished." This means that while we may be eating enough calories, we aren't eating what our body needs to thrive and rebuild on a cellular level.
Through focused nutritional counselling and testing, he can help you determine the exact nutrients your body craves to flourish while also helping you better understand which foods you should stay away from.
Purchase Standard Process Products Here

Who Does Nutritional Counseling Help?
We welcome patients of all ages to experience the benefits of nutritional counseling, including women who may be experiencing hormone imbalances, adults with digestive issues, children with hyperactivity issues, patients with food sensitivities and more.
Simply put, if you're not feeling your best and want to explore what's causing it, nutritional counseling and testing can often help get to the source.
Discover How We Can Help
Ready to learn more about how you can achieve your wellness goals? We'd love to help you understand what nutrients your body needs. For your convenience, we can often get new patients in the very same week they'd like an appointment.
Better yet, we strive to make care as effective and affordable as possible—after all, you're a part of our family.
Learn more about how we can help today by contacting us to schedule your first visit.
CONTACT US »
---
Nutritional Counseling York | (717) 757-7600